Ultra distances champions from around the world with be racing on the trails of Sa Pa for the title of 100km champion.
Home-grown talent, Nguyen Minh Tuan, Vietnam Jungle Marathon champion, faces extremely strong competition from a host of runners including Italy's David Gianelli, champion of the Mesatsila 100KM, Great Britain's Robert Butcher, and Regis Caberet of France.

In the women's #VMM2018 100km field no less than five ultra champions will be facing off in the mountains.
Nathali Cochet (France), winner of VMM 100km 2016 will be up against Marieke Dekkers (Holland), champion of Malaysia's Penang Eco 100k, Agustoralin Sabanal (Philippines), winner of Rizal Mountain Run 50; and Evelyn Lek (Singapore), winner of the Magnificent Merapoh Trail 100k.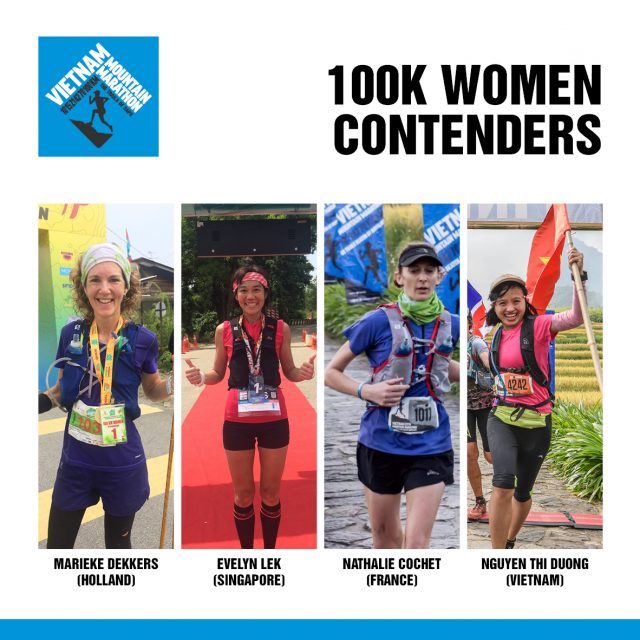 Vietnam also has a champion in the mix – Nguyen Thi Duong, winner of Vietnam Jungle Marathon, while her compatriot Le Phuong Vy will also be one to watch.
Jisub Kim at VMM2017 finish line.
In the 70km race Jisub Kim, a famous runner from South Korea, will be running once again following his extremely fast course record time at VMM 42km 2017. He has stated he aims to take the course record for 70km this year before returning in 2019 to beat the 100km course record.